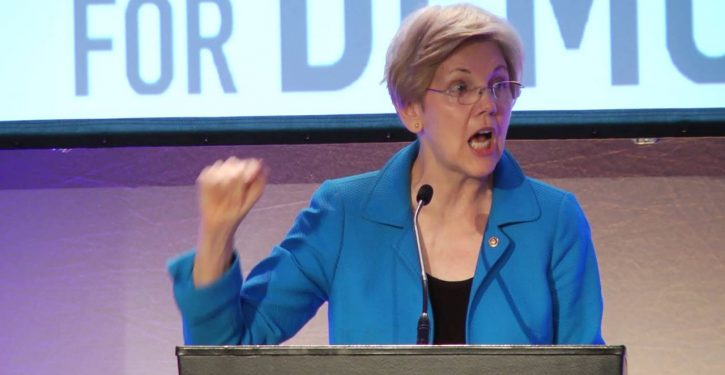 [Ed. – Answers still needed.]
Earlier this week, Elizabeth earned plaudits from her most devoted fans — denizens of elite coastal newsrooms — for apologizing to Native Americans at a forum she attended.  The Massachusetts Senator acknowledged that she'd made "mistakes" and caused "harm," but failed to detail what, specifically, those harmful mistakes actually were. Her campaign also memory-holed her disastrous DNA stunt video. … And so, for the umpteenth time, Warren is trying to put this nagging controversy behind her.  She can't do so, however, until she persuasively and compellingly addresses two fundamental questions.

(1) Is she a Native American — as in still, to this day?  Her response to this has been to deflect, instead answering different but related questions. …

(2) Why did she stop listing herself as a Native American just after securing tenure at Harvard Law School?  
Trending: Note: Report that 'militia' group is planning attack on U.S. Capitol makes no sense