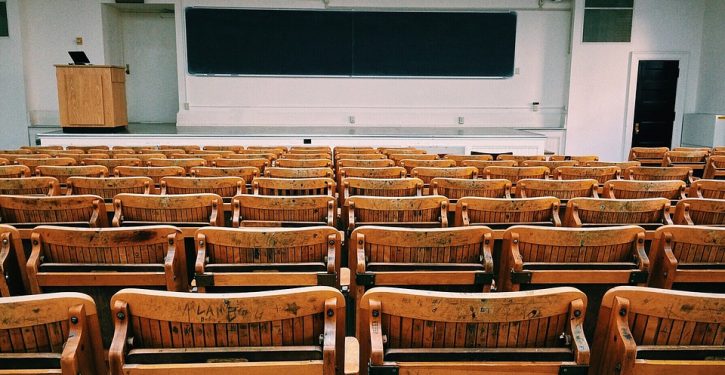 [Ed. – Tempting to believe, but the author, who is a spokesman for Young America's Foundation, provides no evidence to support this claim.]
America's frequently-decried lack of civility and obsession with tribalism is amplified within education, with damaging results, as a new poll from Young America's Foundation suggests.

Perhaps unsurprisingly, young people are retreating from the intellectual battlefield despite an awareness that America is at a pivotal point in her history. The poll was conducted by Echelon Insights surveying 2,000 Americans aged 13 to 22. It found nearly half of respondents (46 percent) had stopped themselves from sharing ideas or opinions in class discussions.

This self-censorship doesn't come from apathy: More than half of respondents (53 percent) believe our country is on the wrong track. Rather, the fear to speak up seems to come from the atmosphere of intolerance and political correctness our education system has produced.
Trending: George Mason University to discriminate in faculty hiring based on race