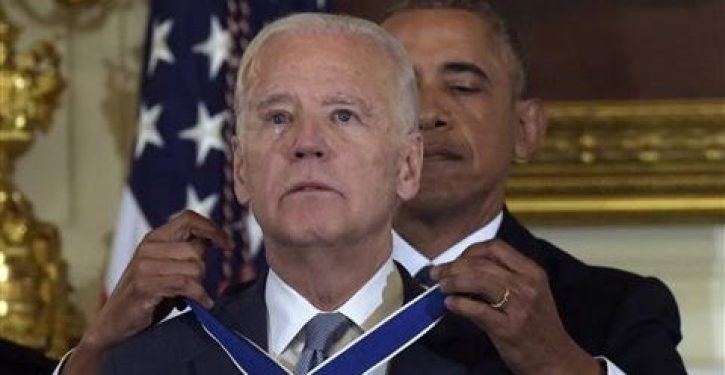 [Ed. – He was right as he now demonstrates on a near-daily basis.]
A recent New York Times report on the brotherly bond between Barack Obama and Joe Biden contains some interesting details about how Obama ultimately arrived at the decision to select Biden as his running mate in 2008. Unlike Hillary Clinton, among others, Biden was seen as a safe choice in part because he lacked presidential ambitions and was unlikely to exploit the vice presidency to maneuver for a future White House run.

Biden, who leads the Democratic primary field, even went so far as to pledge his undying loyalty to Obama, and insisted that after two failed presidential campaigns, he had given up on trying to be president. Being Obama's second-in-command would be his final act in politics. After all, he would be in his mid-70s by the end of Obama's second term—too old to run again.