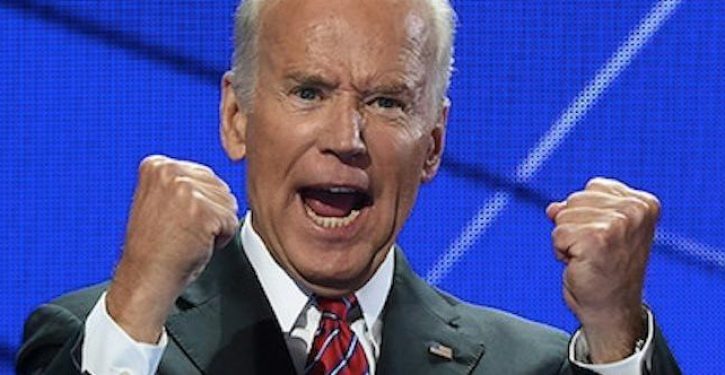 [Ed. – I'd all but forgotten about the "helicopter forced down near bin Laden's compound" claim.  Funny how the media help memory-hole Biden's fantastic claims, but keep alive lies about Trump (and previous Republican presidents, for that matter).]
Joe Biden claimed twice recently that he met with Parkland, Florida, shooting survivors when he was vice president, despite the fact that he was already out of office when the attack took place. … [T]he flub was reminiscent of Biden's past misstatements and his tendency to embellish biographical details. …

1. Biden said his helicopter was "forced down" near Osama bin Laden's lair in Afghanistan

Biden claimed in multiple speeches in 2008 that he knew where Osama bin Laden was hiding because his helicopter had been "forced down" nearby in the mountains of Afghanistan. …

Trending: As Joe Biden's mother would say…

"John McCain wants to know where bin Laden and the gates of Hell are? I can tell him where," said Biden. …

[…]

3. Biden said he was "shot at" in Iraq

[…]

When asked for details about the shooting, a Biden campaign aide told the Hill that the then-senator was staying at a hotel in the Green Zone when a mortar landed several hundred yards away.