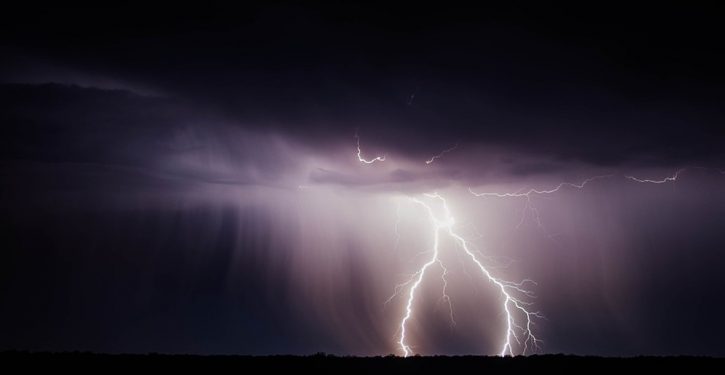 [Ed. – A follow-up on this.  Iraq's move would be read as a warning that unauthorized aircraft will be shot down, presumably (although good luck with that, at the moment. Iraq doesn't really have an adequate capability for that threat).  Redundant "ban" otherwise.  AP earnestly tells us U.S. plans to comply, although we already do, so that's just a pro forma affirmation.]
The U.S.-led coalition against the Islamic State group in Iraq says it will comply with new orders issued by the country's prime minister regarding unauthorized flights in Iraqi airspace. …

Abdul-Mahdi on Thursday issued a ban on all unauthorized flights throughout the country, including reconnaissance, fighter jets, helicopters and drones of all kinds.

The ban follows a series of mysterious explosions at military bases in Iraq that some unconfirmed reports said were a result of airstrikes.
Trending: As Joe Biden's mother would say…