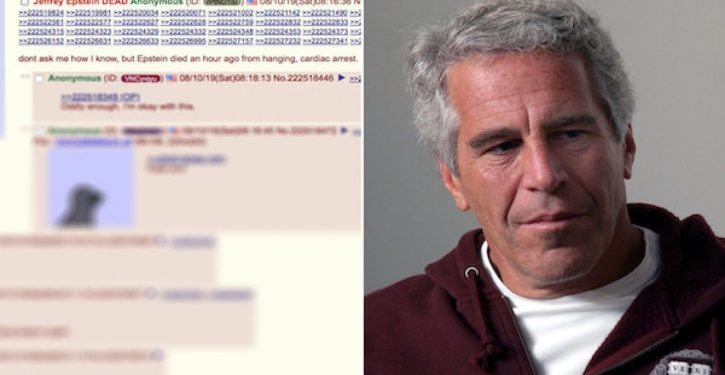 [Ed. -Does anything really need to be said? We all know this thing stinks every which way – whether it was a suicide, or wasn't.]
New York City's medical examiner has ruled Jeffrey Epstein's death a suicide.

The medical examiner's office said in a statement Friday that an autopsy and other evidence confirms the 66-year-old financier hanged himself in his cell at a federal jail. …

Epstein was placed on suicide watch in late July after he was found on his cell floor with bruising on his neck.

Trending: Note: Nonsensical report that 'militia' group is planning attack on U.S. Capitol … *UPDATE*: 'Proves a mirage'

But multiple people familiar with the jail's operations ail say he was taken off the watch at the end of July.