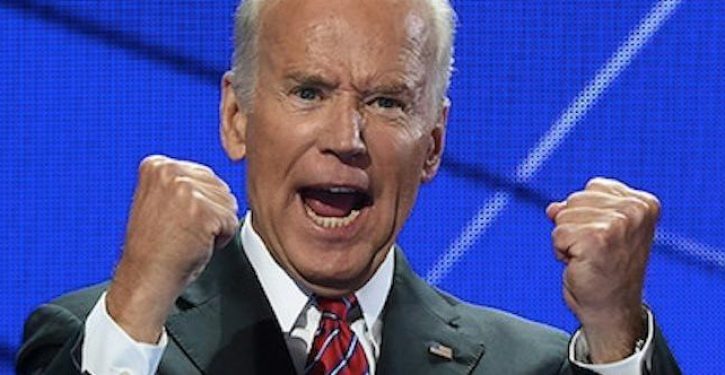 [Ed. – If you're more concerned with what a president would sound like than what a president would actually do, vote Democrat. –Joel Pollak]
In a fiery and blunt speech slamming the tenor, tone and words of President Trump as the nation reels from white nationalist domestic terrorism, former vice president Joe Biden reminded all of us of what a presidential president sounds like. His words were stirring. His delivery was passionate. …

This is no knock on the other Democratic presidential candidates, particularly Sen. Cory Booker (D-N.J.), who gave his own speech on Wednesday at the historic Mother Emanuel church in Charleston, S.C., where a white supremacist murdered nine African American parishoners in 2015. All of the candidates have a moral core and fundamental senses of decency and empathy that Trump never possessed. Yet, unlike teleprompter Trump's hollow remarks about the carnage in El Paso and Dayton, Ohio, Biden came at his speech in Iowa with an authority that is hard to match.