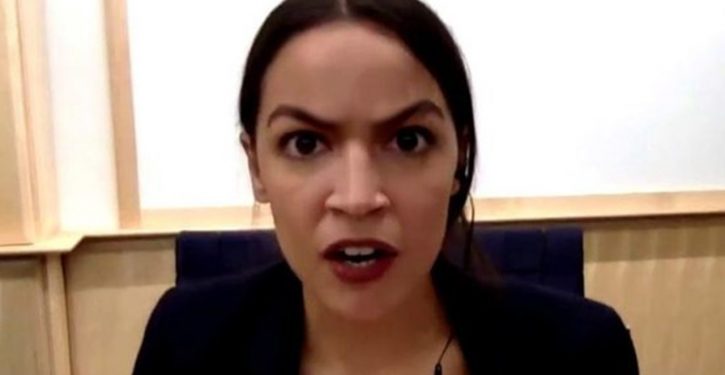 [Ed. – Profound. Leaderly. Portentous. There was a report on this? Click-bait, or campaign to make AOC seem significant?]
"We need answers. Lots of them," Ocasio-Cortez, a member of the House Oversight and Reform Committee, tweeted.
We need answers. Lots of them.https://t.co/4DMckiZnVB

— Alexandria Ocasio-Cortez (@AOC) August 10, 2019
Trending: BREAKING: U.S. Federal Reserve system down; banks unable to make e-transfers; *UPDATE*

Multiple media outlets reported Saturday that Epstein's body was discovered in his jail cell around 7:30 a.m. at the Metropolitan Correctional Center.