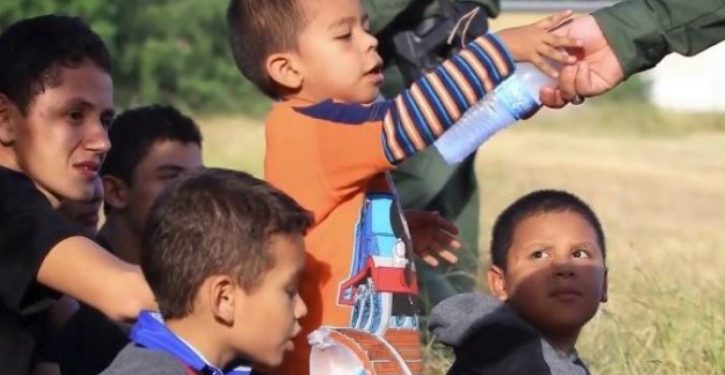 [Ed. – We definitely need to make it easier, not harder, to do this.  Open borders now!]
Three people have been charged after conspiring to smuggle a 9-year-old boy from Mexico to Texas to be sold, officials say.

Elida Moreno, 26, was paid $1,700 to use her son's birth certificate to smuggle a 9-year-old boy into the United States, officials say. She is a U.S. citizen living in Piedras Negras, Mexico. The boy is believed to have been kidnapped.

Officials say Moreno entered the U.S. through Eagle Pass, Texas, where she and the boy stayed in a hotel before taking a shuttle to San Antonio the next day. She'd been asked by a friend's neighbor to meet Mexico citizen Nery Dominguez, 26, at Santa Rosa Park and hand over the boy in exchange for $2,500.
Trending: As Joe Biden's mother would say…