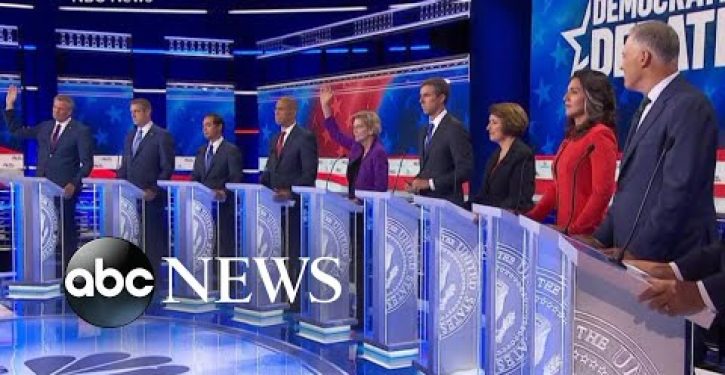 [Ed. – Inconvenient truths]
The Democratic presidential contenders have some inconvenient truths to grapple with.

It's not easy, for example, to summon foreboding words on the economy — accurately — when the U.S. has been having its longest expansion in history.

Health care for all raises questions of costs to average taxpayers that the candidates are loath to confront head on.

Trending: BREAKING: U.S. Federal Reserve system down; banks unable to make e-transfers; *UPDATE*

And in slamming President Donald Trump relentlessly for his treatment of migrants, the Democrats gloss over the record of President Barack Obama (and his vice president, Joe Biden), whose administration deported them by the millions and housed many children in the border "cages" they assail Trump for using now.

[…]

BERNIE SANDERS: "'Medicare for All' would reduce overall health care spending in our country." — July 17 speech on his health plan.

THE FACTS: That remains to be seen. Savings from Medicare for All are not a slam dunk.
(h/t Guy Benson, TH)