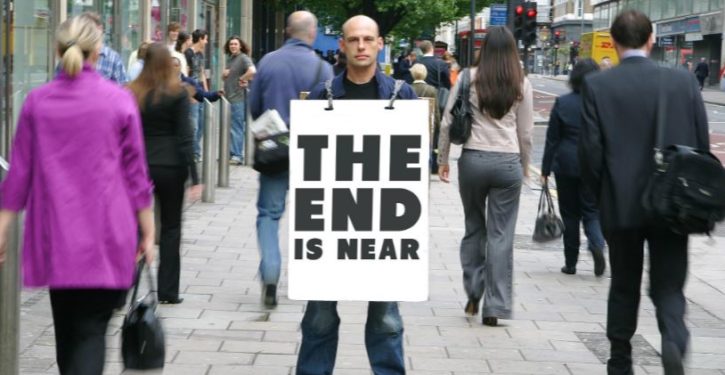 [Ed. – The author deserves extra credit for referring to Obama as a 'pro-science president': Hilarious.]
Scientific reality makes clear that the only plausible way to preserve a livable climate — and hence modern civilization — starts with aggressive national and global cuts in carbon pollution by 2030.

But political reality makes clear that such cuts can't happen instantly — and that global action requires leadership from the United States. After all, the U.S. is the richest country in the world and the biggest cumulative source of heat-trapping emissions over the past century.

With eight years of a pro-science president, Barack Obama, the nation made steady progress on reducing emissions and committing to future reductions, enabling a global climate deal in Paris in 2015. But with just two and a half years of an anti-science administration, national and global progress have both stalled under President Donald Trump, who has begun to abandon the Paris Accord and undermine action here and abroad.
Trending: You know what else is wrong with whites? They're hung up on things like punctuality and rules