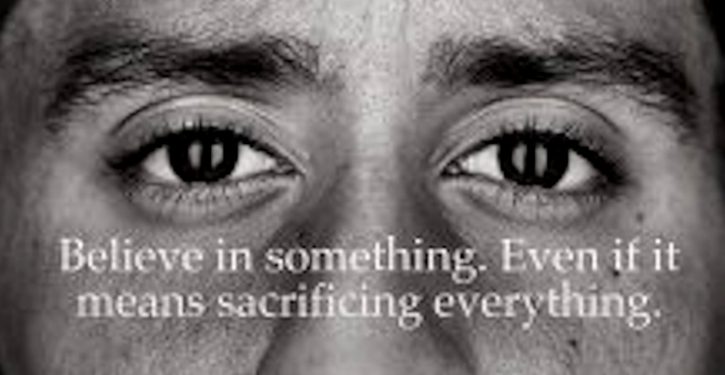 [Ed. – But Nike still has its pride … or something.]
Arizona Governor Doug Ducey (R) announced Tuesday morning he has directed the Arizona Commerce Authority to cancel all financial incentives for Nike's planned manufacturing plant in the Grand Canyon State.

Ducey said his decision was made in response to a Wall Street Journal report stating former NFL anthem-protester and Nike pitchman Colin Kaepernick pressured Nike to pull its America-themed 4th of July sneakers featuring the "Betsy Ross" flag because he and others found the design to be offensive. "Nike has chosen not to release the Air Max 1 Quick Strike Fourth of July as it featured an old version of the American flag," a company spokesperson said in a statement to CNN of the decision.

In a series of tweets, Ducey expressed his disappointed in Nike's decision to nix the shoes and explained his decision to withdraw incentives to the company.
Trending: Gas shortages around East coast as pipeline operator works to reopen