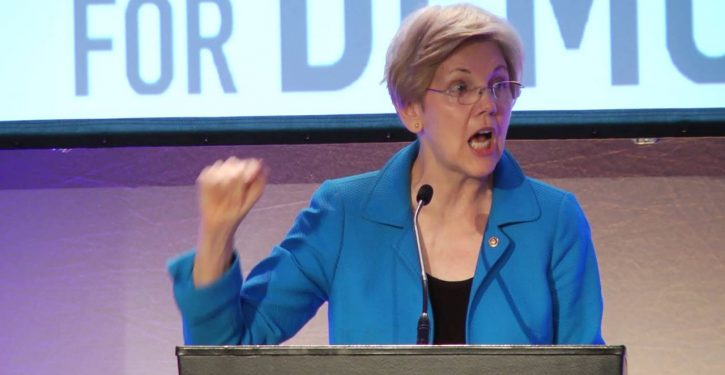 [Ed. – It won't be enough for any of the far-left candidates the Democrats has to offer.]
Sen. Elizabeth Warren (D-Mass.) was the big dog on Wednesday's Democratic debate stage, and she did not disappoint. Her passion and hard-line progressive beliefs shone through like a beacon cutting through thick fog. But those same convictions that can help her win the nomination could sink her in the fight against President Trump.

Time and again Warren stood up for her ideals. Her message is that the powerful are ripping you off and holding you down, and that a fighter in the Oval Office will set things right. …

This is red meat for the deep-blue left, and she delivers her lines with verve and vigor. …

Trending: First (possibly last) look at founders of newly 'liberated city' in Colorado

Warren's trouble is going to come with voters who aren't of the true-blue, red-meat variety. Roughly half of the Democratic primary electorate calls itself moderate, and polls show she does quite poorly among this group. She said nothing on Wednesday that speaks to this group, nothing that reassured the Democrats who think the United States needs fixing but isn't fundamentally broke. That's Joe Biden's territory, and Warren is not yet equipped to fight for these voters' loyalty.