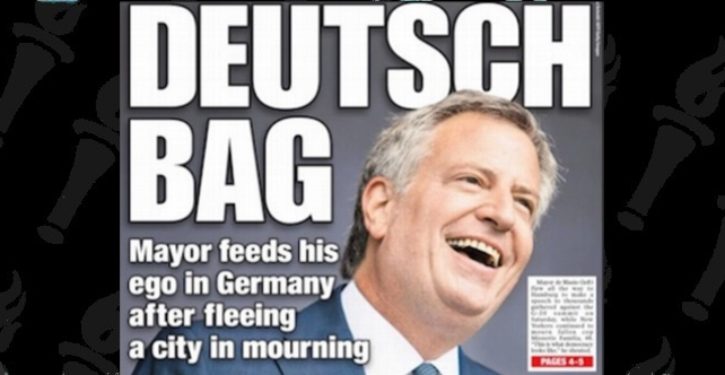 [Ed. – What are the chances he really didn't know he was quoting Che or is sincere in his apology for having done so?]
New York Mayor Bill de Blasio is apologizing for using a phrase attributed to Marxist revolutionary Ernesto "Che" Guevara in the heart of South Florida's Cuban exile community.

De Blasio, a presidential hopeful who was in town for the Democrats' first debate, was addressing a group of striking ramp workers at Miami International Airport Thursday. Videos shared on social media show him demand that airports put working people first.

"Hasta la victoria siempre," he said as he concluded, which translates as "until victory, always." He didn't cite Guevara in the video clip shared on social media, but the wording of the phrase is unique.

Trending: Engaged at Warp Factor One: When submarines don't mind being seen

De Blasio said in an interview on CNN that he was just using the Spanish translation of a phrase he wanted to use and didn't know that it was associated with Guevara.