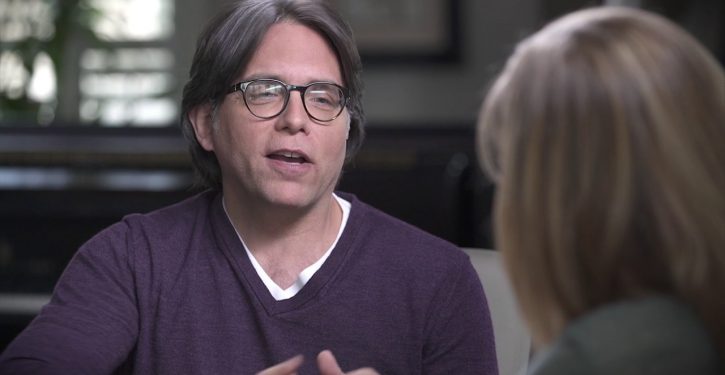 [Ed. – Will this be his defense in his trial?]
NXIVM cult leader Keith Raniere, who stands trial for child sex trafficking from Mexico, said that some children are "perfectly happy" having sex with grown-ups, despite the admonitions of "society."

This disturbing detail came out in trial on the final day of evidence presentation.

"In some states, it's 17, in other parts of the world it's 12," Raniere said in an audiotaped conversation, referring to the age for sexual consent, according to the Albany Times Union. "What's abuse in one area is not abuse in another. And what is it really? Is the person a child or is the person adult-like? Does the person have a certain type of cognition, morality to make such a choice?"

Trending: Dad In Desperate Need Of Heart Transplant Denied After Refusing Vaccine

"Often when you counsel people who were, say, children of what you call abuse … some little children are perfectly happy with it until they find out what happened later in life and then it's more society that abuses them than actually parents because in societies in the past, like in Rome or whatever, the standards were extremely different. But we're not in Rome and we should know that," Raniere stated.