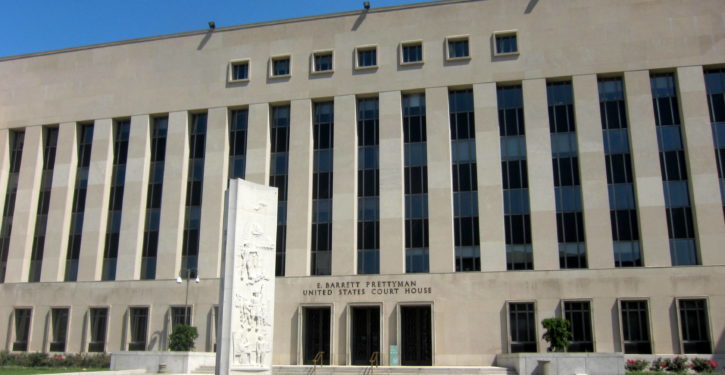 [Ed. – It's no more than a legal nicety — meaning, in this case, a lie — to say that this isn't an order for the American taxpayer to pay for it.]
A federal appeals court ruled the Trump administration can't enforce a policy that prevented undocumented teenage immigrants in U.S. custody from obtaining abortions.

[…]

Under the Trump administration, ORR has barred federally funded shelters from taking "any action" to facilitate abortions without approval from the head of the agency. And it hasn't made exceptions, the appeals court said.

Trending: Education Department may encourage racial quotas in school discipline, and promote intersectionality

The American Civil Liberties Union, representing a class of minors, challenged the policy, arguing the administration can't force girls to remain pregnant against their will.

The administration said it has an interest in protecting fetal life and shouldn't have to assist an abortion for someone who has no right to be in the U.S. It also argued that pregnant teens can avoid the ban by just voluntarily leaving the U.S.