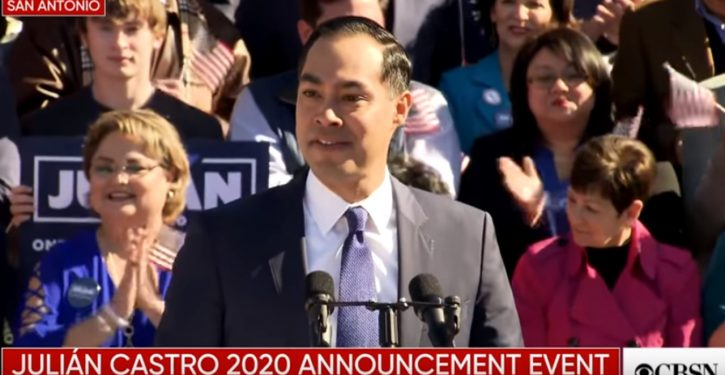 [Ed. – Castro's point was to contextualize it and say that anyone who commits ID theft should of course be prosecuted. But the whole point is that illegals AREN'T prosecuted.  As often as not, they simply disappear for a while and show up next when they've victimized someone else. Actual citizens of the U.S. are at much greater risk of facing punishment and accountability for the same crimes.]
At a Fox News town hall Thursday night, he was questioned by a woman who said an illegal immigrant stole her Social Security Number. "He was caught and released on his on recognizance, and never to be heard from again," the woman told Castro.

"My question is, would you be willing to penalize offenders taking advantage of Americans by having them not released if they're known to be illegal?"

Castro responded:

Let me begin to answer that question by saying, look, all of us know as human beings that regardless of circumstance, whether people are rich, or poor, no matter the color of their skin, what their background is, that people commit crime. Crime happens.
Trending: First (possibly last) look at founders of newly 'liberated city' in Colorado