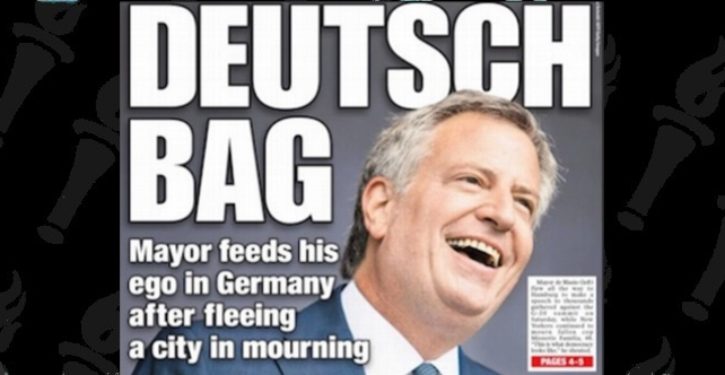 [Ed. – It's almost impressive.]
The DNC should have used this as a benchmark for qualifying for debates. You need to score one percent in a certain number of polls and have a certain number of donors and somehow not be less popular in your indigo [sic] home state than a president who's less well-liked within the Democratic Party than cancer.

At a minimum, this should be the first thing de Blasio's asked about at the first debate. …

Trump notches a 34/63 favorable rating in NYS, a lower net score than the mayor's but only by a few points. Among voters in the city de Blasio governs and where the president used to live, Trump's favorable rating is a mere 10 points lower. His ratings statewide are higher than de Blasio's among Catholics, Protestants, and Jews, with the last of those three splitting 44/48 for POTUS versus 31/64 for Blas.
Trending: Biden canceled Trump's plan for a 'Garden of American Heroes.' But look who honorees were