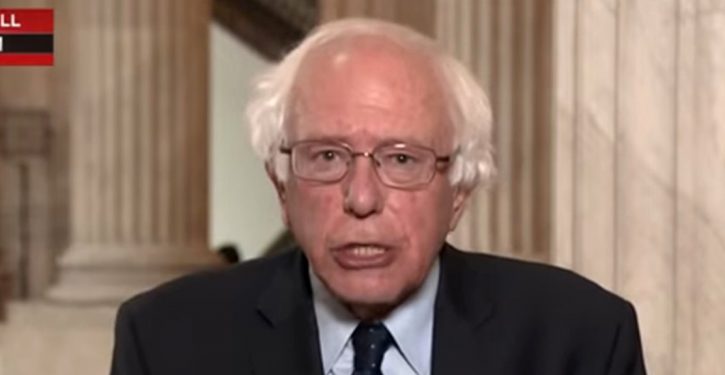 [Ed. – Surely they don't expect the senator to become a customer of their cut-rate goods? He's a millionaire with three homes.]
Bernie Sanders … will be a guest of the workers of Walmart at the annual shareholders meeting in Arkansas. During the meeting on June 5, hourly workers plan to introduce a proposal asking for a seat on the board.

Bernie never misses an opportunity to demonize a successful American business, so his acceptance of the invitation was never really in doubt. In this case, he's prepared to support the workers' demands of higher wages, paid sick leave, and a "more fair, inclusive and equitable corporate ecosystem that bridges differences." Sanders' invitation originated from Walmart employee Cat Davis, a certified pharmacy technician in New Bern, N.C. She's impressed with his past work on behalf of the corporation's workers.

In November, Sanders introduced the "Stop Walmart Act" which would hold hostage the ability of corporations to buy back their own stock "unless they pay all workers $15 an hour, offer seven days of paid sick leave and limit executive compensation to 150 times median employee pay." Buying back stock increases share prices and stockholders' profits. The title of Sanders' bill is odd, though. "Stop Walmart" sounds as though he'd like to drive the corporation out of business, not increase worker wages.
Trending: What is Hillary Clinton doing with this 'Russian asset' theme about Tulsi Gabbard?