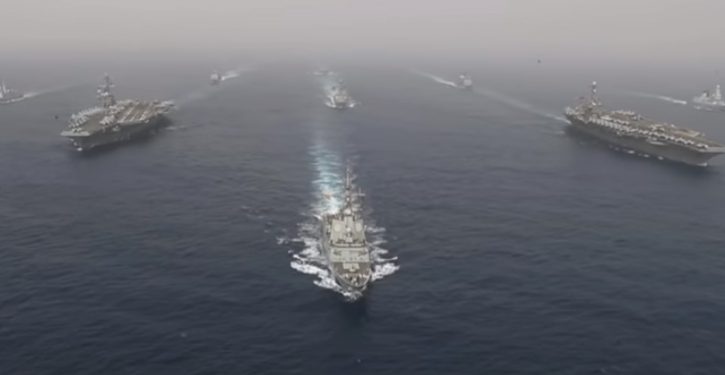 [Ed. – Too bad, but not necessarily unexpected.  The frigate, SPS Mendez Nunez, was with the ABE Strike Group for more than an "exercise"; she was there as part of the deployment package, in a laudable NATO integration initiative.  But the EU nations are determined not to support a tougher line with Iran on sanctions and Iran's nuclear program.  Failure to hyperventilate here is not an matter of excusing Spain or the EU; it's just a recognition of where they stand.  Note it well. – J.E.]
Spain has recalled a frigate accompanying a US aircraft carrier to the Middle East because of rising tensions between Washington and Tehran, the defence ministry said Tuesday.

"For the moment the frigate Mendez Nunez has left the combat group of the USS Abraham Lincoln," a ministry spokesman told AFP, confirming a report in the Spanish daily El Pais.

"It's a temporary withdrawal, decided by Defence Minister Margarita Robles, as long as the American aircraft carrier is in this zone," the spokesman added.
Trending: CNN analyst slams Fox News Channel for daring to mention Joe Biden's health
For your convenience, you may leave commments below using either the Spot.IM commenting system or the Facebook commenting system. If Spot.IM is not appearing for you, please disable AdBlock to leave a comment.