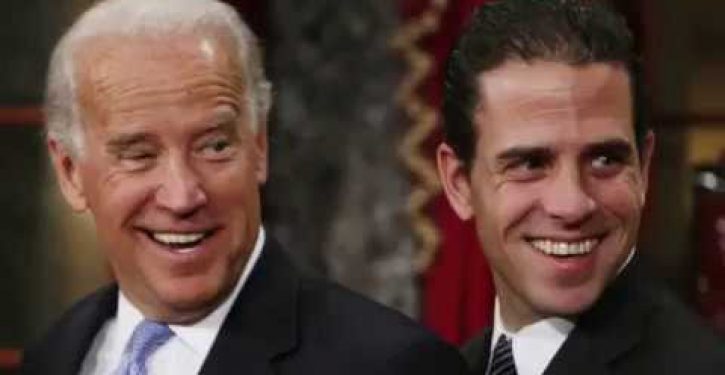 [Ed. – He'll have to address this in an aboveboard way by the time of the debates, if not sooner.]
Former Vice President Joe Biden issued a painfully careful, hair-splitting denial about the allegations surrounding his son Hunter Biden's lucrative dealings in Ukraine.

"We never once discussed it when he was there," Biden told the Associated Press Monday. "There's not a single bit of evidence that's been shown in any reporting that's been done that he ever talked about it with me or asked any government official for a favor."

"All the reports indicated that not a single, solitary thing was inappropriate about what my son did. He never talked to me. He never talked to anybody in the administration," Biden added.

Trending: Latest victim of Left's sanctuary policies is 16-year-old teen

First some background. As Breitbart News previously reported:

When he was vice president, Joe Biden threatened to withhold $1 billion in loan guarantees for Ukraine if officials did not fire the country's top prosecutor, who was pursuing a corruption investigation of an energy company while his son Hunter was serving on the board.

The connection was revealed in author Peter Schweizer's best-selling book Secret Empires, and the reporting was confirmed in the New York Times.