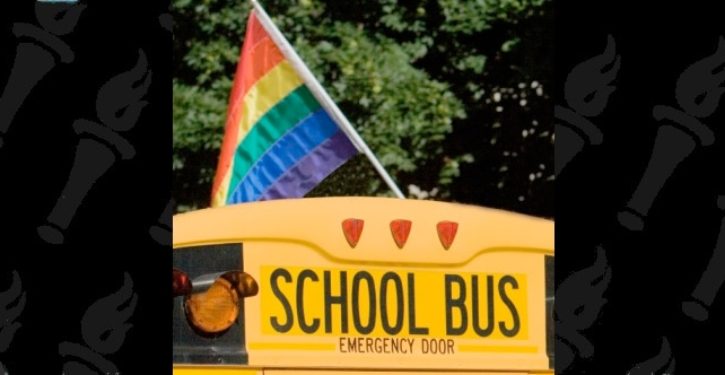 [Ed. – And when this fad dies out, they'll be ready with the next cause celélèbre.]
If Democrats' priority legislation becomes law, public schools could be forced to include discussions about transgenderism in math and history classes for elementary school students.

The Equality Act, if passed and signed into law, would add gender identity and sexual orientation to the list of classes—race, color, religion, sex, and national origin–protected in the Civil Rights Act.

And although it sounds good to say you oppose discriminating against people on the basis of gender identity and sexual orientation, House Speaker Nancy Pelosi's priority bill, known as HR 5, has far-reaching legal implications.

Trending: Illinois likely to impose illegal racial and gender quotas on companies

A variety of Supreme Court cases, including Meyer v. Nebraska and Pierce v. Society of Sisters, affirm the rights of parents to control their child's education. But the Equality Act would create precedent for federal courts to require curriculum celebrating lesbian, gay, transgender, and bisexual orientations.
For your convenience, you may leave commments below using either the Spot.IM commenting system or the Facebook commenting system. If Spot.IM is not appearing for you, please disable AdBlock to leave a comment.