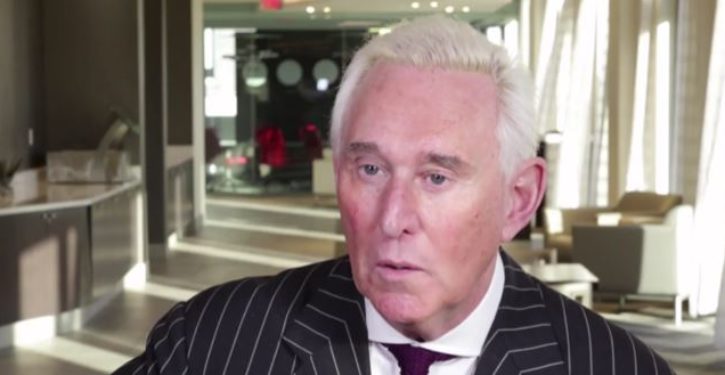 [Ed. – Out to destroy as many conservative lives as she can through judicial malpractice]
Federal prosecutors handling Roger Stone's case were ordered on Thursday to turn over to a judge any unredacted sections of special counsel Robert Mueller's report relating to the longtime GOP operative that could help prepare his defense for their upcoming trial.

U.S. District Court Judge Amy Berman Jackson in a one-paragraph order gave the U.S. attorneys handling the Stone case until Monday to provide her with portions of Mueller's report that deal with Stone "and/or 'the dissemination of hacked materials'" that were leaked during the 2016 presidential campaign to the detriment of Democratic nominee Hillary Clinton.

Jackson said she wants to review in private those blacked-out sections of the Mueller report as she weighs several motions from Stone's lawyers requesting access as part of a larger bid to dismiss the case. Mueller charged Stone in January with lying to Congress and obstructing the House Intelligence Committee's investigation into Russian interference in the 2016 presidential election, with a trial in Washington scheduled to begin Nov. 5.
Trending: Pelosi won't let the House return to work because of COVID, but here she is in massive protest