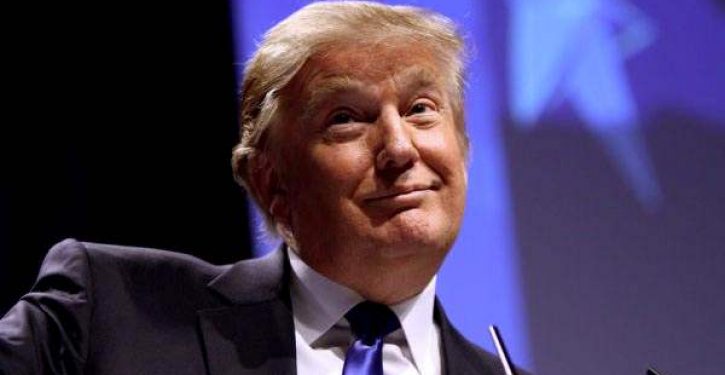 [Ed. – Much as the Left tries to tar and feather him, the American people are waking up to the unprecedentedly good economy.]
Approval of President Donald Trump's job performance remains relatively high for him following the release of special counsel Robert Mueller's report in late March, and amid a flurry of positive economic news. After jumping from 39% in early March to 45% in the first half of April, Trump's approval rating held at 46% in a new Gallup poll conducted April 17-30.

The latest rating extends the upper limits of President Donald Trump's narrow approval rating range by one percentage point, from his previous range of 35% to 45%. In addition to the initial interpretation of the Mueller report, which Trump claimed vindicated him from charges that he had colluded with Russia, the economy has offered several reasons for Americans to look more favorably on Trump. These include a strong jobs report on April 5, news that U.S. gross domestic product increased by 3.2% in the first quarter, and U.S. stocks reaching new highs.