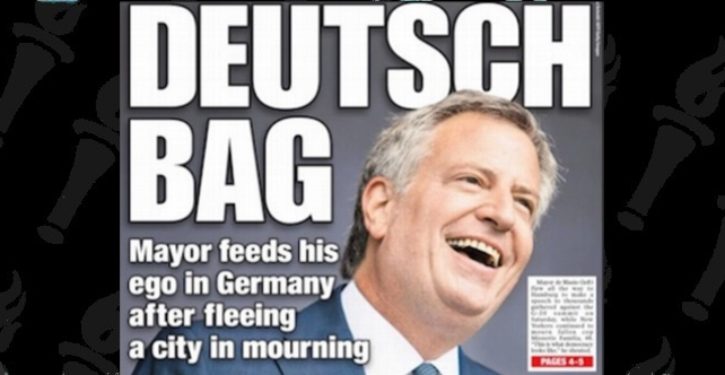 [Ed. – He won a second term as mayor only because no serious candidate ran against him.]
New York City Mayor Bill de Blasio may be thinking of running for president, but many of those closest to him aren't on board.

As de Blasio touted his liberal record in Iowa and South Carolina in recent weeks, nearly three dozen former and current aides, consultants and allies who spoke to POLITICO panned the idea or doubted that the mayor would run for the Democratic nomination. Aside from the few people working on the nascent effort, only two said de Blasio should run.

Their reasoning: Some say the 2020 field, a dozen-strong and growing, leaves no room for de Blasio, who's long struggled to fashion a national persona comparable with past leaders of the country's largest city, like Rudy Giuliani or Michael Bloomberg. Many note that he has too many glaring, unresolved problems at home. Others say the never-truly-popular de Blasio, whom a top Hillary Clinton backer once called "insufferable," lacks charisma.
Trending: University 'decolonizes' its curriculum by eliminating sonnets, 'products of white western culture'