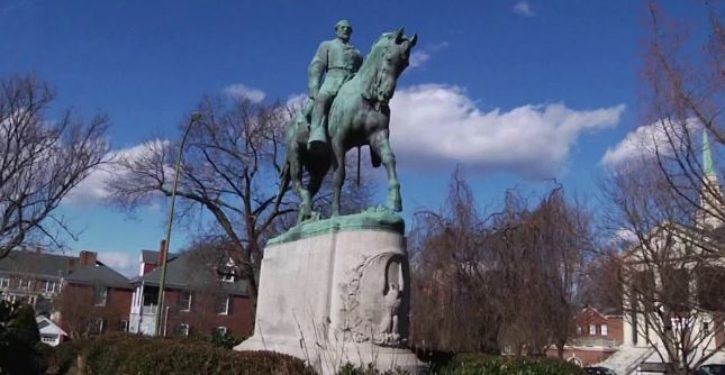 [Ed. – It's about time.]
A Virginia judge has ruled that statues of Confederate generals Robert E. Lee and Thomas J. "Stonewall" Jackson in Charlottesville are war monuments that the city cannot remove without permission from the state.

In a nine-page ruling obtained from the University of Virginia School of Law website, Circuit Court Judge Richard E. Moore said neither the intentions of the people who erected the statues nor how they make people feel change the fact that the statues pay homage to the Civil War. Moore cited state code in his ruling that says it is illegal for municipalities to remove such monuments to war.

"I find this conclusion inescapable," Moore said. "It is the very reason the statues have been complained about from the beginning. It does no good pretending they are something other than what they actually are."

Trending: Biden daughter's diary spoke of being sexualized at young age, taking 'inappropriate' showers with Joe Biden

Don Gathers, the former chair of the city's Blue Ribbon Commission on Race, Memorials and Public Spaces, said he disagreed with the judge's ruling because it retraumatizes the city.