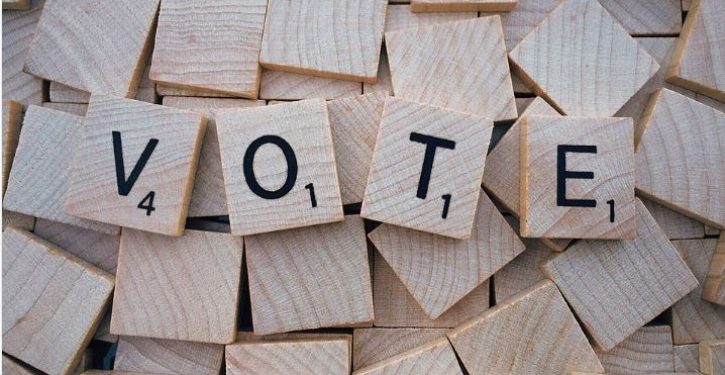 [Ed. – An interesting idea, although I doubt the voters themselves would go for it.  More interesting and useful is the point that demographics shift, and states could be hosing themselves over with this rule-change.  That said, I'd love to see the NPVIC proponents eagerly wait to use their new toy in 2020, and then find out Trump has won the national popular vote.]
[M]ay the writer to suggest a quite possibly even better way to defeat the NPVIC? …

[E]ach state can use its popular vote to select its electors (but, again, cannot guarantee how their electors will vote).  But nothing in the Constitution requires a state to publish the specific vote total.

[…]

Trending: NYC Mayor extends teacher vaccination requirement to religious, private schools

So how about a state law making it unlawful to reveal the precise vote count sooner than 24 hours after the House of Representatives has counted the electoral votes and certified the winner?  The popular vote number would still be published for those curious to know it; it will just be published later, when the House has counted the electoral votes, declared a winner, and it is too late to be used for purposes of the NPVIC.