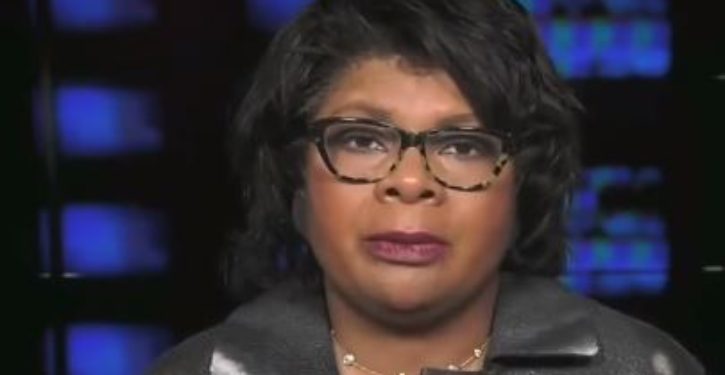 [Ed. – Ryan's using the same logic Facebook, Twitter, and YouTube use to ban content, and they get away with it. So she might as well give it a shot. Bonus point: Ryan is apparently still belaboring Piegate.  Emphasis added by Timothy Meads at Townhall.]
April Ryan made an incendiary remark against White House press Secretary Sarah Sanders Friday night, Mike Huckabee (Sanders' father) accurately quoted the CNN pundit, and then Ryan accused Mr. Huckabee of encouraging violence against her and that his family would be to blame if anything "happened" to her. Wait, what? …

April Ryan … via Nicholas Fondacaro:

[T]he American people can't trust her. They can't trust what's said from the President's mouthpiece-spokesperson from the people's house. Therefore, she should be let go. She should be fired, end of story."

Things got very dark as Ryan rhetorically suggested that since there was "a lack of credibility there, you have to start and start lopping the heads off." …

Gov. Huckabee rightfully called out CNN and April Ryan for her poor choice of words.
Trending: NYC Mayor extends teacher vaccination requirement to religious, private schools