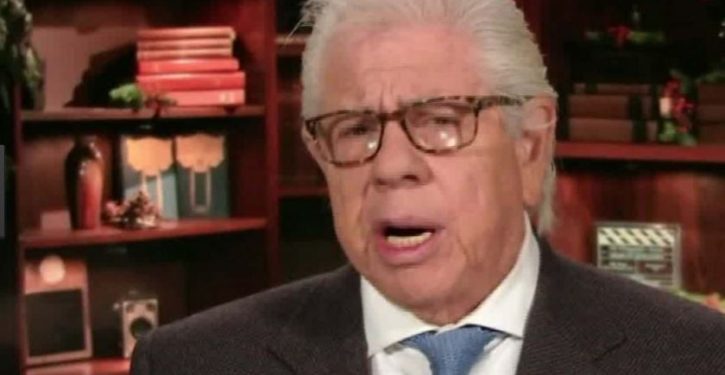 [Ed. – If you need any more proof that this guy's opinion is now totally worthless, here you go.]
Carl Bernstein argued Thursday that special counsel Robert Mueller's report on Russian interference in the 2016 election and whether President Trump obstructed justice makes a valid case that the president is a threat to national security.

Bernstein, a CNN analyst, cited his former Watergate colleague Bob Woodward's book Fear: Trump in the White House, in which Woodward reported that former Cabinet officials believed Trump was not acting in the best interests of the United States and was a danger to national security.

"That, too, comes through this report," Bernstein told CNN.

Trending: Virginia may adopt pro-crime policy reducing inmates' sentences, echoing DC law

"So you have to ask, at a certain point, when does a political party become beholden so much to a kind of self-interest of one man that it abandons its own principles about putting the country first in terms of what our system of law has always been about in this country," he said.

Bernstein urged Republicans to read Mueller's report and make "sophisticated judgments" about Trump.

"It is not pretty. It is an ugly, damning piece of business," he said.