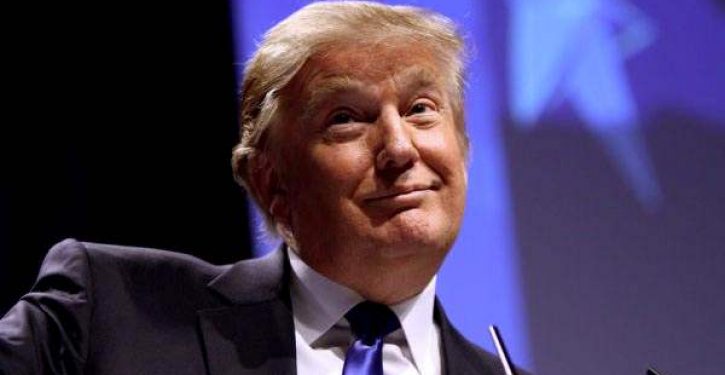 [Ed. – Hair-pulling and teeth-gnashing time for Dems]
President Trump's reelection campaign raised more than $30 million in the first three months of the year, far outpacing each of the top Democratic contenders who seek to oust him from office, according to a campaign official. …

That's pretty impressive for a man whose aggregate job approval has barely gotten past 44% in the previous ninety days, and whose aggregate job disapproval has mainly remained above 52%. His rocky relationship with the electorate's hearts doesn't appear to have much impact on his relationship with its wallets.

That blows Trump far past Democrats — individually, anyway. ABC had noted that several Democrats reported "substantial totals" in Q1 despite the large field in which they compete. Bernie Sanders led the pack with $18.2 million, Kamala Harris $12 million, Robert "Beto" O'Rourke just under $10 million, and "Mayor Pete" Buttigieg $7 million, with other Democratic candidates falling below the Buttigieg Line.
Trending: A round-up of analyses of Day 1 of the 'Take Down Trump' Project