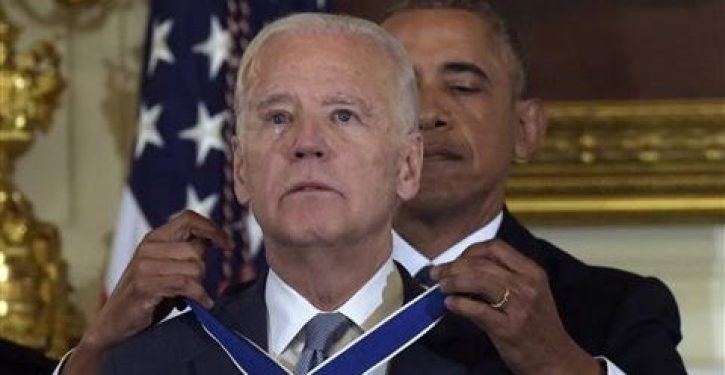 [Ed. – Demonstrates the degree to which he will say anything to get elected in the event he runs.]
Former vice president and likely 2020 presidential candidate, Joe Biden, attacked the United States' "white man's culture," during an appearance at the Biden Courage Awards, which honors those working to combat sexual assault on college campuses.

Biden said America's racist culture is why Anita Hill wasn't able to stop Clarence Thomas' nomination to the Supreme Court.

"A really notable woman, Anita Hill, professor, showed the courage of a lifetime talking about her experience being harassed by Clarence Thomas," Biden said at the New York City banquet. "We knew a lot less about the extent of harassment back then, over 30 years ago. But she paid a terrible price. She was abused through the hearing. She was taken advantage of. Her reputation was attacked."

Trending: Fauci is a multimillionaire, yet will get $350,000 pension from taxpayers

"I wish I could have done something," he continued. "I opposed Clarence Thomas nomination. I voted against him. But I also realized there was a real and perceived problem the committee faced."

Biden squarely blamed white people for Clarence Thomas being believed over Anita Hill.