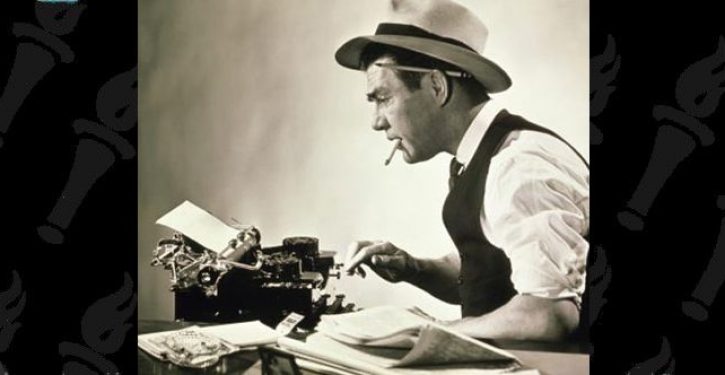 [Ed. – What's the sound of a journalist shirking responsibility for his part in perpetrating a fraud?]
Trump walked away victorious if bloodied from the announcement, hailing the Barr letter, in a classic bit of exaggeration, as a "complete and total exoneration" as he boarded Air Force One in Florida. But Trump had every right to revel. Mueller's air-tight inquiry — did his team ever leak? — encouraged political speculation from Democrats and journalistic supposition on the part of reporters that Russian monkey wrenching of the election, which almost everyone now concedes happened, had succeeded in penetrating and influencing the Trump campaign. …

Did the press blow the Trump story? That's what journalist Matt Taibbi wrote in his newsletter the day before the release of the Barr letter, excoriating "every pundit and Democratic pol" who hyped an emerging Russia headline. …

But there's a major difference between the press coverage of the WMD story and the Russia business, one that deserves highlighting.
Trending: Teacher suspended for criticizing Bernie Sanders' rape fantasy