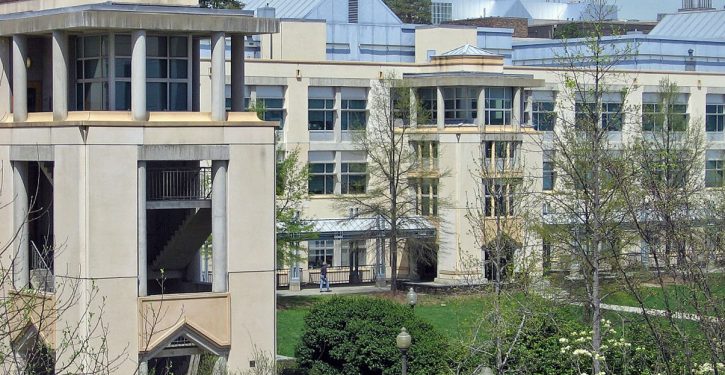 [Ed. – Chris White at the Daily Caller wrote about this case in 2017, pointing out that the fraud-infested research was cited in dozens of studies on which the EPA could be basing costly environmental policies.  The topic of the research is lung-related illnesses and airborne particulates.  In numerous cases, apparently, the researcher simply made stuff up. Literally.]
The admissions scandals unfolding, with more indictments promised, is but one pillar of elite academic prestige that is getting very shaky. Equally if not more serious is the problem of research fraud, spurred by the availability of gigantic research grants, mostly from the federal government. When phony research is produced, if not caught it can lead to horrendous outcomes, as other researchers use the fake results in their own work. …

That's why this story from NPR is so important, yet receiving comparatively little attention. Bill Chappell writes:

Duke University is paying the U.S. government $112.5 million to settle accusations that it submitted bogus data to win federal research grants. The settlement will also bring a $33.75 million payment to Joseph Thomas, the whistleblower who drew attention to the fraud when he worked for Duke.

Thomas, a former Duke lab analyst, sued the university on behalf of the federal government, saying that a Duke researcher fudged data to help the university win and keep lucrative grants from two agencies, the National Institutes of Health and the Environmental Protection Agency.