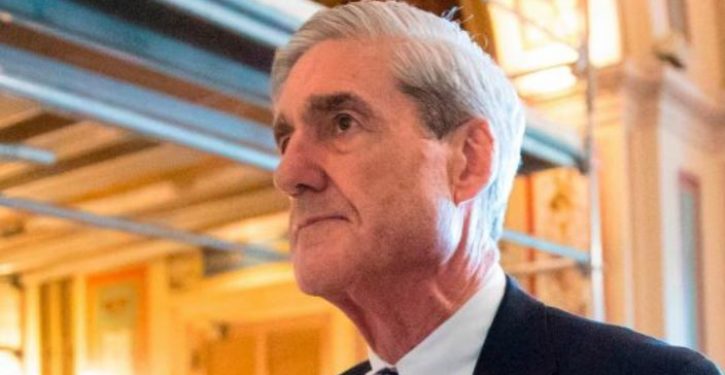 [Ed. – You don't have to go home, but you can't stay here.]
Special Counsel Robert Mueller just won't go home — and neither will CNN.

Reporters — namely the so-called CNN stakeout team — have spent months loitering around Mueller's office, hoping to catch a glimpse of the mysterious man and his even more mysterious investigation into the Trump campaign's conduct surrounding Russian election interference. Yet even though the whole world knows Mueller's job is pretty much wrapped, the CNN stakeout team seemingly hasn't gotten the message.

All this behavior paid off on Tuesday, when CNN's Evan Pérez said Mueller was spotted dressing down at the office. On Thursday, CNN's Shimon Prokupecznoted that Mueller didn't leave for lunch as he usually does. And on Friday, it seemed Mueller didn't even show up — the biggest special counsel news of the day until the Department of Justice confirmed Mueller had wrapped his report completely.