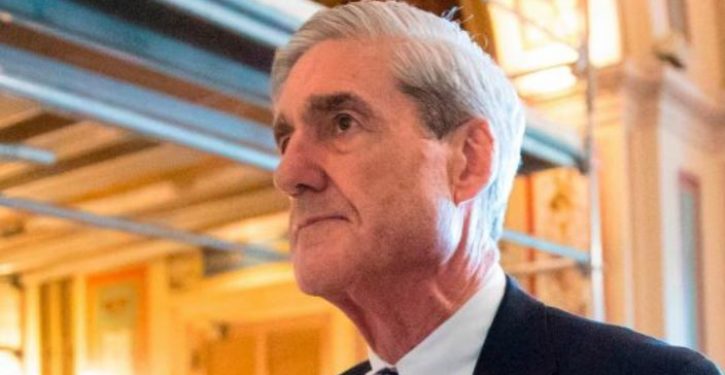 [Ed. – Oh, what do you know. A Friday evening news drop. So far no "leaks," apparently.  Stand by.]
Special counsel Robert Mueller on Friday wrapped up his nearly two-year investigation into Donald Trump and Russia and sent his report to Attorney General William Barr.

No details of Mueller's findings have been released, but Barr said he may be able to brief congressional leaders on the report as soon as this weekend.

"I am reviewing this report and anticipate that I may be in a position to advise you of the Special Counsel's principal conclusions as soon as this weekend," Barr wrote in a letter on Friday to a group of lawmakers on the House and Senate judiciary committees.

Trending: Muslim scientist invents anal suppository that she claims cures homosexuality

Barr also concluded in his letter that Mueller's investigation — relentlessly attacked as improper and a "witch hunt" by Trump — was conducted properly.
For your convenience, you may leave commments below using either the Spot.IM commenting system or the Facebook commenting system. If Spot.IM is not appearing for you, please disable AdBlock to leave a comment.