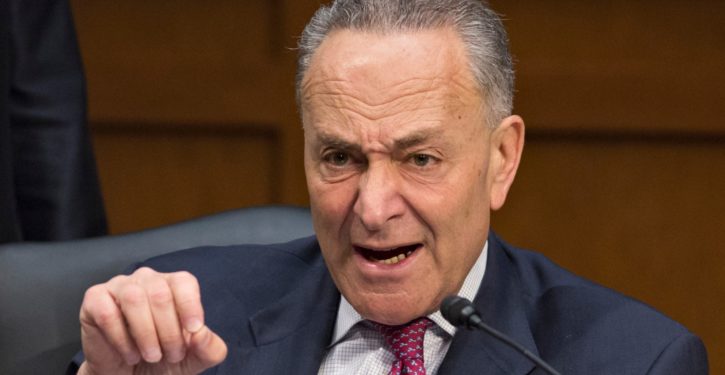 [Ed. – The family of Bambi Larson, the latest American to be murdered by an illegal alien, could not be reached for comment.]
Senate Republicans joined their Democratic colleagues on Thursday in voting to block President Trump's border emergency declaration — a move expected to prompt the president's first-ever veto.

The measure passed 59-41 as a dozen Republicans joined Democrats in voting for the resolution, despite White House efforts to keep the GOP united on the issue of border security. Those GOP members who backed the resolution cited concerns about the expansion of presidential powers.

"I'm going to be voting in favor of the resolution of disapproval," Sen. Mitt Romney, R-Utah, told reporters ahead of the vote. "This is a constitutional question, it's a question of the balance of power that is core to our constitution."

Trending: Cartoon bonus: Happy Birthday, Mr. President!

"This is not about the president or border security, in fact I support border security, I support a barrier," he said.

The other Republicans who voted to oppose the declaration were Sens. Mike Lee, R-Utah, Rob Portman, R-Ohio; Susan Collins, R-Maine; Lisa Murkowski, R-Alaska, Marco Rubio, R-Fla., Rand Paul, R-Ky., Lamar Alexander, R-Tenn., Roger Wicker, R-Miss., Roy Blunt, D-Mo., Jerry Moran, R-Kansas, and Pat Toomey, R-Pa.
For your convenience, you may leave commments below using either the Spot.IM commenting system or the Facebook commenting system. If Spot.IM is not appearing for you, please disable AdBlock to leave a comment.