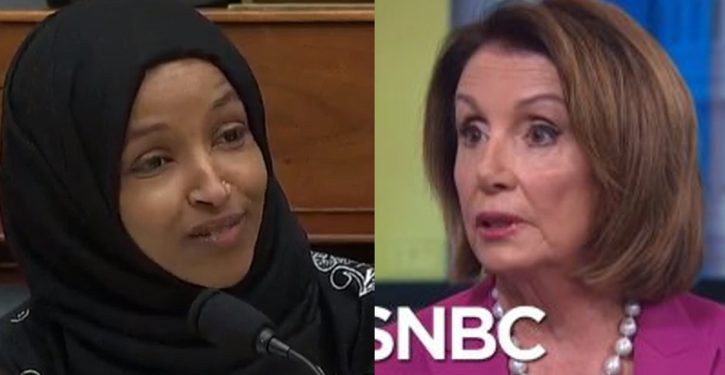 [Ed. – Many people, including Lee Smith, have seen this reality for some time.  But for a lot of Jewish Democrats, last week was a wake-up call. Smith is writing for that audience in this piece.  Note: there's a movement now calling itself #jexodus, similar to the #Blexit movement spearheaded by Candace Owens.  In each case — Jewish and black voters — the emphasis is on leaving the Democratic Party because the Democratic Party has left the sensible mainstream, and has no intention now of representing the actual interests of its longstanding constituencies.  Lee Smith's article is a superb read.]
A new Gallup poll released last week shows that while most Americans favor Israel in the Israeli-Palestinian conflict (59 percent to 21 percent), net sympathy for Israel is declining dramatically among liberal Democrats. Since 2013-2016, "the percentage who sympathize more with Israel minus those sympathizing more with the Palestinians" has gone from +17 to +3. In other words, Palestinians are replacing Israelis in the hearts of the party's base.

The inability of senior U.S. Democrats, including senior Jewish members of Congress, to muster a counteroffensive, or even much of a defense, shows that a pillar of the increasingly disoriented liberal political establishment is being pulled down by institutionalized identity politics.

Liberal Jews are being replaced—but by whom or what, exactly? It's hard to put a name on it. Let's call it progressivism, or the American version of the U.K. Labour Party's Corbynism. It's intersectional, sectarian, nominally collectivist in its economics, and boldly Third Worldist in its political convictions. It is also, therefore, fundamentally anti-Israel.
Trending: Teacher suspended for criticizing Bernie Sanders' rape fantasy