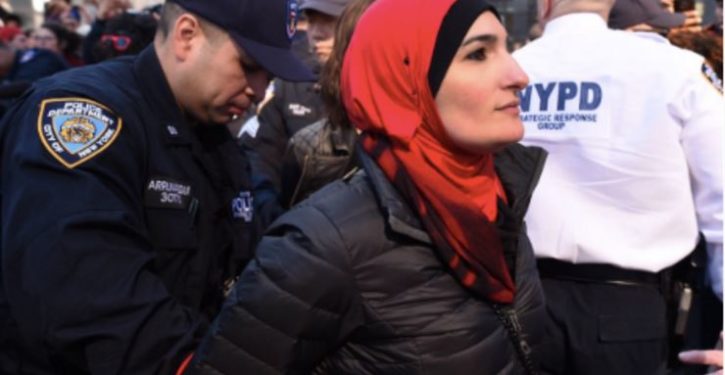 [Ed. – She's willing to accept the blame if only the Dems will recognize that declawing the resolution was a blameworthy act.]
Women's March co-founder Linda Sarsour explained Friday how she and other left-wing organizers influenced the final language of the "anti-hate" resolution that passed the House Thursday night.

The resolution, initially launched as a rebuke exclusively against anti-Semitism following remarks made by Democratic Minnesota Rep. Ilhan Omar, was later broadened to include all forms of bigotry. Sarsour in her video took credit for convincing House Democratic leadership for "expanding the language of the resolution to include condemning all forms of bigotry."

Democrats argued with one another last Wednesday over the resolution's language. Washington Democratic Rep. Pramila Jayapal, the progressive caucus's leader, did not want Omar's name in the resolution, while a number of Jewish members reportedly pushed to include it. Ultimately, the resolution omitted Omar's name.

Trending: Cartoon of the Day: Minnesota fireworks

According to Sarsour on Friday, she and her fellow organizers worked behind the scenes to change the original intent of the non-binding resolution by the end of the week.