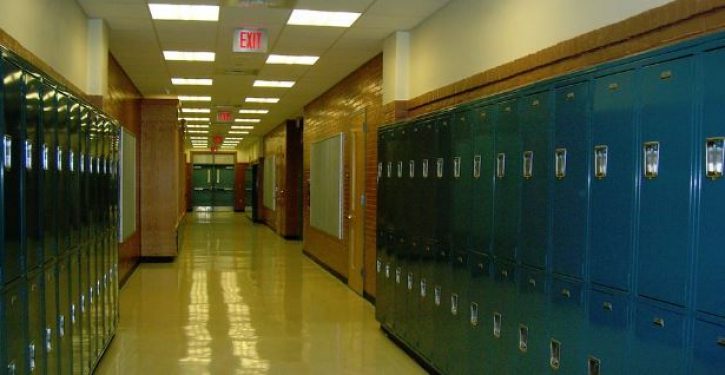 [Ed. – For more on the problem of reducing suspensions to meet racial quotas, see this illuminating post by LU contributor Hans Bader.]
There's been a dramatic drop in school suspensions in New York City, and some say it's led to chaos in the classroom.

A new study shows suspensions have plunged 50 percent and now critics are asking why educators are so reluctant to dole out discipline.

On the outside, the Magnet School in Cambria Heights, Queens looks peaceful enough, but according to State Senator Leroy Comrie (D-14th) it's one of several schools in his district suffering from a crisis in parent confidence.

Trending: Now that he has nothing to lose, Obama shares real opinion of Jeremiah Wright

"They're taking their children to other schools even if they have to pay for private schools," he told CBS2.

Comrie claims it's happening in around 40 percent of the schools in his district, blaming the parent flight on a lack of school discipline.

"They don't want to have to have their children in an environment where they're assaulted and there's no accountability," Comrie said.

The local lawmaker pointed to a new study from John Jay College's Data Collaborative for Justice that shows a dramatic 49 percent drop in school suspensions, which fell from a high of 63,635 during the 2010-2011 school year to just 32,331 in 2016-2017.