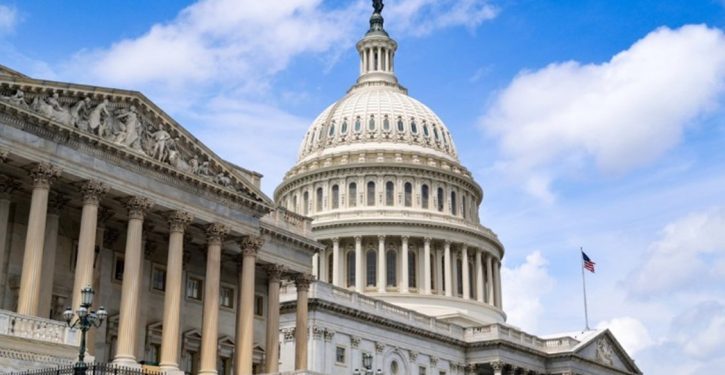 [Ed. – Just can't write fake headlines tonight. Twenty-three Republicans voted against it, because it's a big lie and also a toxic injection into the business of the House. Americans, and Democrats in particular, will regret this day for a long time.]
Be advised that our media finds it very significant indeed that all 23 "no" votes came from Republicans. …

Republican leaders … [said] … that they wanted members to check the box by voting yes rather than to vote no in protest precisely in order to avoid disingenuous "Republicans oppose anti-hate measure!" headlines. That would have been the prudent play for the entire caucus.

But can you blame a few dozen for not wanting to endorse a sham that did more to legitimize Ilhan Omar's dual-loyalty comments by omission than it did to condemn them? Nah. The whole point of the last 48 hours was that Democrats refused to denounce anti-semitism squarely, specifically when aimed at supporters of the Jewish state. Even some of their own members are appalled by it. They barfed up a watered-down resolution and a few Republicans decided to signal their contempt for Pelosi's capitulation by voting no. Simple as that.
Trending: Muslim scientist invents anal suppository that she claims cures homosexuality
For your convenience, you may leave commments below using either the Spot.IM commenting system or the Facebook commenting system. If Spot.IM is not appearing for you, please disable AdBlock to leave a comment.