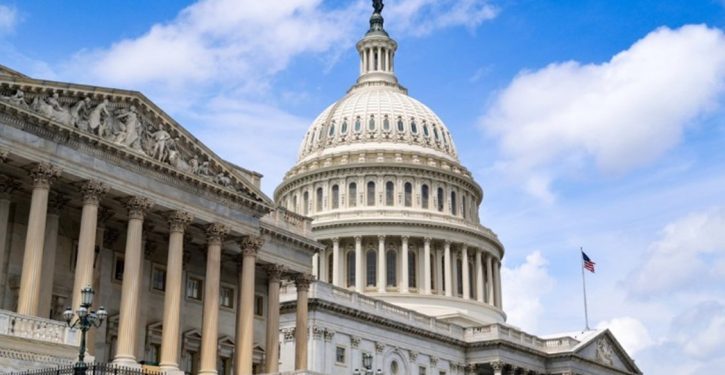 [Ed. – Just can't write fake headlines tonight. Twenty-three Republicans voted against it, because it's a big lie and also a toxic injection into the business of the House. Americans, and Democrats in particular, will regret this day for a long time.]
Be advised that our media finds it very significant indeed that all 23 "no" votes came from Republicans. …

Republican leaders … [said] … that they wanted members to check the box by voting yes rather than to vote no in protest precisely in order to avoid disingenuous "Republicans oppose anti-hate measure!" headlines. That would have been the prudent play for the entire caucus.

But can you blame a few dozen for not wanting to endorse a sham that did more to legitimize Ilhan Omar's dual-loyalty comments by omission than it did to condemn them? Nah. The whole point of the last 48 hours was that Democrats refused to denounce anti-semitism squarely, specifically when aimed at supporters of the Jewish state. Even some of their own members are appalled by it. They barfed up a watered-down resolution and a few Republicans decided to signal their contempt for Pelosi's capitulation by voting no. Simple as that.
Trending: Facebook forbids mainstream political argument as 'hate speech'