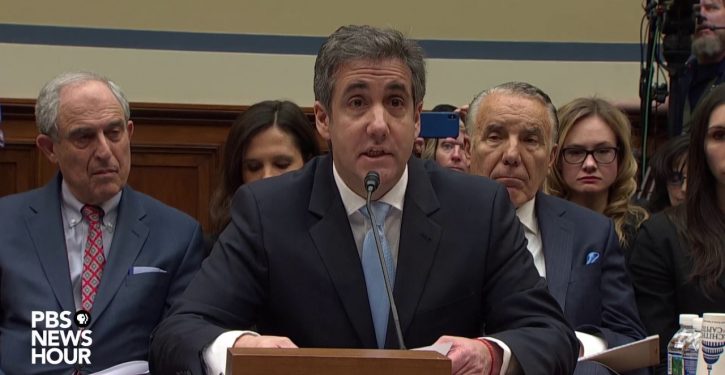 [Ed. – Lies and damning lies]
Did Cohen fail to register as a foreign agent?

Following an intense exchange with Cohen, Republican Rep. Mark Meadows gave him a criminal referral, arguing that the former lawyer might have violated the Foreign Agent Disclosure Act (FARA) by not disclosing his relationships with foreign companies ahead of the hearing.

[…]

Trending: The ever-changing narrative of a man who brutally beat an elderly woman on a NYC subway

Cohen's behavior proves that he is merely a self-serving fraud who will do anything to protect his image — as previously noted by SDNY, all of Cohen's illegal deeds were designed to "profit [him] personally, build his own power, and enhance his level of influence."

Donald Trump never wanted to win in 2016

Cohen's opening statement contained a rather remarkable claim — according to the disbarred attorney, the president conducted business in Moscow during the election because he never expected — or even seriously intended — to beat Hillary Clinton.

"Mr. Trump knew of and directed the Trump Moscow negotiations throughout the campaign and lied about it," Cohen said. "He lied about it because he never expected to win the election."

In the same hearing, however, Cohen also told Democratic Rep. Debbie Wasserman Schultz that he believes President Trump was capable of colluding with Russia because he was willing to "do what is necessary" to win.
For your convenience, you may leave commments below using either the Spot.IM commenting system or the Facebook commenting system. If Spot.IM is not appearing for you, please disable AdBlock to leave a comment.