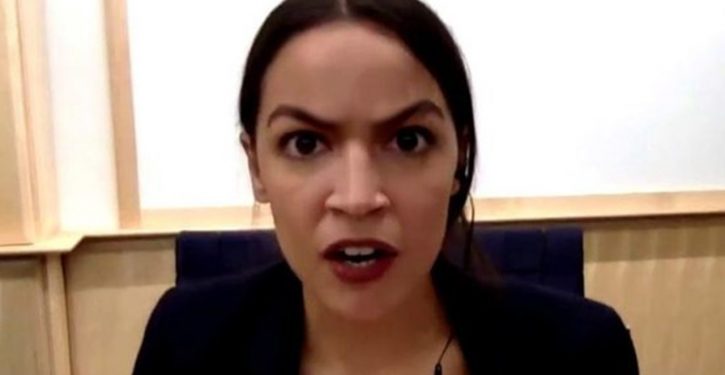 [Ed. – You were given three simple rules to follow for your new pet, Democrats, but you just had to go and feed her after midnight. –John Hayward]
House Democrats exploded in recriminations Thursday over moderates bucking the party, with liberal Rep. Alexandria Ocasio-Cortez threatening to put those voting with Republicans "on a list" for a primary challenge.

In a closed-door session, a frustrated Speaker Nancy Pelosi (D-Calif.) lashed out at about two dozen moderates and pressured them to get on board. "We are either a team or we're not, and we have to make that decision," Pelosi said, according to two people present but not authorized to discuss the remarks publicly.

But Ocasio-Cortez (D-N.Y.), the unquestioned media superstar of the freshman class, upped the ante, admonishing the moderates and indicating she would help liberal activists unseat them in the 2020 election.

Trending: Obama-appointed judge: Illegal who used fake document to get driver's license didn't break law

Corbin Trent, a spokesman for Ocasio-Cortez, said she told her colleagues that Democrats who side with Republicans "are putting themselves on a list."

"She said that when activists ask her why she had to vote for a gun safety bill that also further empowers an agency that forcibly injects kids with psychotropic drugs, they're going to want a list of names and she's going to give it to them," Trent said, referring to U.S. Immigration and Customs Enforcement.
For your convenience, you may leave commments below using either the Spot.IM commenting system or the Facebook commenting system. If Spot.IM is not appearing for you, please disable AdBlock to leave a comment.