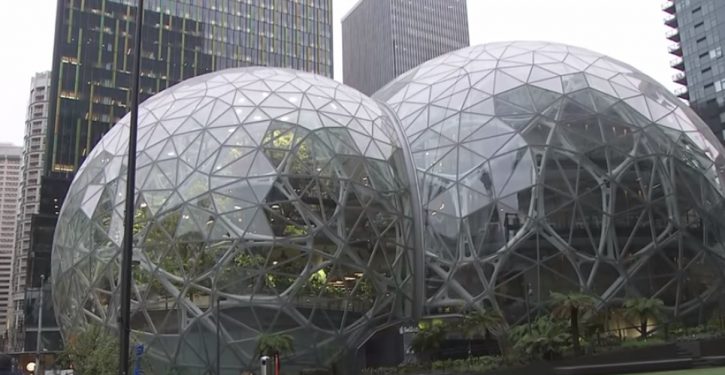 [Ed. – There's something in the water that amplifies policy frivolity up the Northwest coast.  The delusional theory behind this tax move – also popular in San Francisco politics – is that successful companies with big employee populations are making property and the cost of living unaffordable, and that's why people are homeless.  Amazon is one of the companies big enough to tell Seattle to stuff it, and just not move in to the property the company has been developing for several years now.]
Seattle's Rainier Square will no longer be occupied by Amazon.

The company has nixed its plans to move into the 30-floor, 722,000-square-foot building, the company confirmed in a statement to Business Insider on Wednesday. …

Amazon had originally planned to occupy the entire building, but it will now sublease the space. …

Trending: Ocasio-Cortez declines invitation to visit concentration camps, but her reason is lame

[I]n May 2018 … Amazon was unhappy that the Seattle City Council passed a new tax, aimed at combatting homelessness, that would disproportionately affect companies with a large number of employees in the city.
For your convenience, you may leave commments below using either the Spot.IM commenting system or the Facebook commenting system. If Spot.IM is not appearing for you, please disable AdBlock to leave a comment.