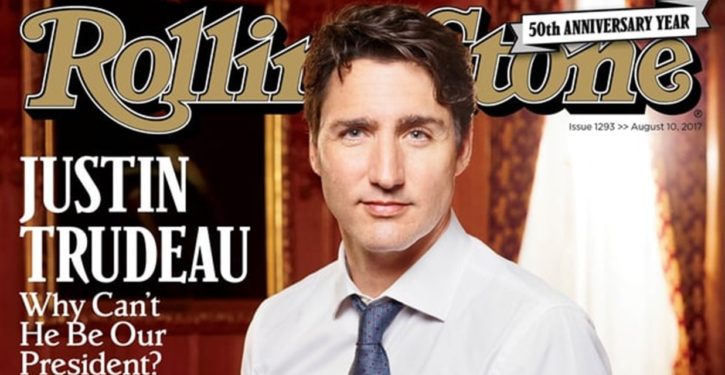 [Ed. – If you haven't been following this, it's stunning.  Ms. Wilson-Raybould was called to testify because there has already been substantial evidence that the Trudeau government was pressuring her to drop a high-profile prosecution.  This is the kind of thing provincial officials or U.S. governors — more likely, county commissioners — occasionally get taken down for.  Not national heads of government.]
A political firestorm surrounding Canadian Prime Minister Justin Trudeau became more damaging Wednesday, as his ex-justice minister accused his top aides of repeatedly pressuring her to drop the prosecution of a global engineering and construction firm.

The testimony delivered by Jody Wilson-Raybould to a parliamentary committee offered the most detailed version yet of events fueling a scandal that risks upending Mr. Trudeau's re-election effort later this year. She said that between September and December, she and her staff had roughly 10 phone calls and 10 meetings about the matter involving SNC-Lavalin Group Inc. with Mr. Trudeau's senior aides and other government officials, including staff from the finance minister's office.

"I experienced a consistent and sustained effort by many people within the government to seek to politically interfere in the exercise of prosecutorial discretion," Ms. Wilson-Raybould said.
Trending: Watch Democratic nominee Biden implode when asked about newly unearthed Hunter dirt