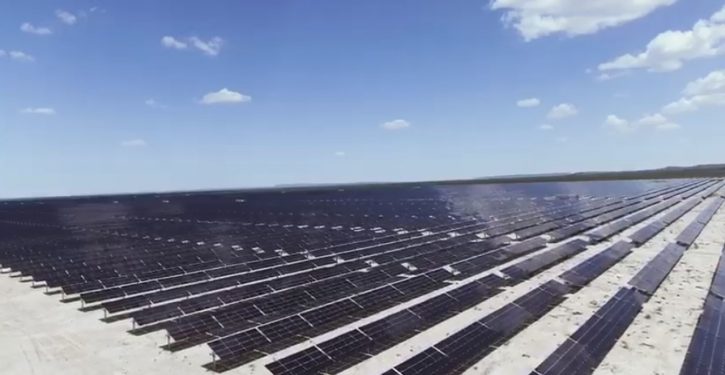 [Ed. – In order to swallow the NYT's endorsement of this one-stop shop for total government control, you have to accept that there is a 'climate nightmare' and that human beings can do anything to change it.]
It's hard to believe, but worth recalling, that during the presidential debates in 2016, not a single question about climate change was put to Hillary Clinton or Donald Trump. … It was also long before anyone had seen a nonbinding congressional resolution calling for something called the Green New Deal, an ambitious plan to tackle climate change (and a lot else, too) that earlier this month burst like a shooting star upon the Washington political and legislative scene. The resolution — introduced by Ed Markey, a Democratic senator from Massachusetts, and Alexandria Ocasio-Cortez, a newly elected Democratic representative whose district covers parts of the Bronx and Queens — calls for a "10-year national mobilization" through giant investments in infrastructure and carbon-free energy. It has since won the full or partial allegiance of a half-dozen Democratic presidential hopefuls who pray that town hall participants or debate moderators will ask them what they think about global warming. Which in turn means that, whatever becomes of the plan, it will have moved climate change — a serious issue that has had serious trouble gaining traction — to a commanding position in the national conversation. That alone is reason to applaud it.
For your convenience, you may leave commments below using either the Spot.IM commenting system or the Facebook commenting system. If Spot.IM is not appearing for you, please disable AdBlock to leave a comment.