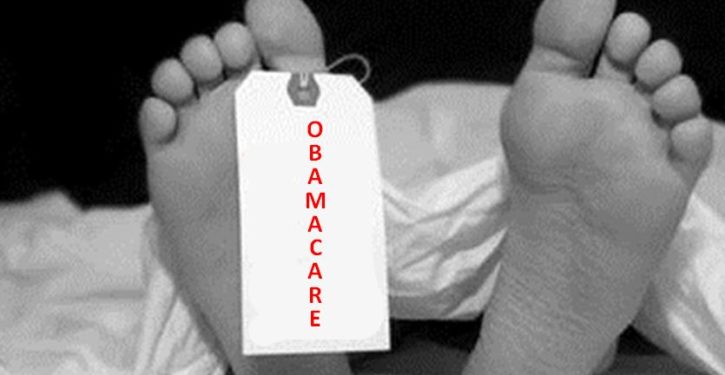 [Ed. – It's still mind-boggling that we live in a time where the evils of socialism aren't understood by all.]
The Centers for Medicare and Medicaid Services (CMS) released a little-noticed report last week that confirms what Obamacare critics said from Day One: the Congressional Budget Office (CBO) estimates for the cost and impact of the Affordable Care Act were off by enormous margins.

American voters should carefully consider this object lesson when evaluating all socialist promises. If socialists couldn't predict the effect of Obamacare accurately, how can anyone trust their predictions for vastly larger and more complex government takeovers like "Medicare for All" or the "Green New Deal?"

The whoopsy-daisy analysis from CMS released last Wednesday would have been an atomic bomb dropped on Obamacare if it came out before the Affordable Care Act was signed, and it would have seriously derailed Democrat scaremongering during the Obamacare repeal battle of 2017, but as Philip Klein of the Washington Examiner noted, the truth was "literally a footnote" when it dribbled out in 2019.
Trending: Democrats respond to the latest monstrous murder by illegal aliens
For your convenience, you may leave commments below using either the Spot.IM commenting system or the Facebook commenting system. If Spot.IM is not appearing for you, please disable AdBlock to leave a comment.