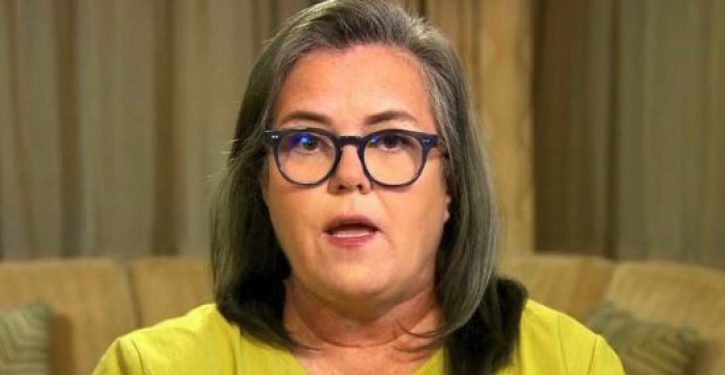 [Ed. – My, wouldn't that be a treat.]
Rosie O'Donnell said Saturday she would "100 percent" be willing to voice an audiobook of Robert Mueller's long-awaited report into possible ties between the Trump campaign and Russia.

"I am totally in," the comedian and longtime antagonist to President Trump said of the idea in a tweet on Saturday afternoon.

O'Donnell was responding to another post shared by Adam Parkhomenko, a Democratic strategist and policy adviser to former Secretary of State Hillary Clinton, who asked the comedian to consider doing the gig after it was floated in a satire column.
Trending: Obama admin whistleblower found shot to death in rural northern California