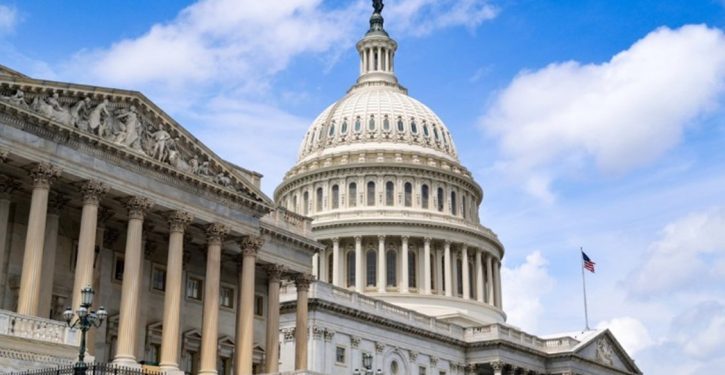 [Ed. – A follow-up to this earlier item. The sheriffs are warning strenuously against a Democratic bargaining position that demands releasing thousands of criminal aliens being held in detention for immigration processing.]
Angered with efforts by House and Senate Democrats to cut funding for President Trump's border wall and ICE facilities that hold criminal illegal immigrants, dozens of U.S. sheriffs are storming Capitol Hill Monday to more money to enforce immigration.

"We are at wits end on this," said Bristol County, Mass. Sheriff Thomas M. Hodgson. "This really is a catastrophe," he said of the anti-Trump proposal backed by Democrats including Speaker Nancy Pelosi and progressive Rep. Alexandria Ocasio-Cortez.

Hodgson is one of 60 key sheriffs meeting with the House Freedom Caucus on the steps of the U.S. Capitol today before hitting individual House and Senate offices to lobby for wall and ICE funding. He spoke to Secrets from the bus transporting him and sheriffs from Arizona, Texas, Massachusetts and Ohio to the Hill.
Trending: Cartoon bonus: Happy Birthday, Mr. President!
For your convenience, you may leave commments below using either the Spot.IM commenting system or the Facebook commenting system. If Spot.IM is not appearing for you, please disable AdBlock to leave a comment.