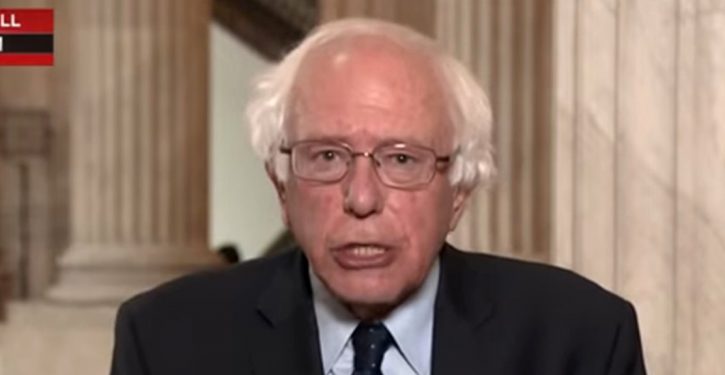 [Ed. – Mind of a socialist]
Sen. Bernie Sanders (I-VT) stewed for a few hours over President Donald Trump's critique of socialism in Tuesday's State of the Union Address, then lashed back on Twitter with this defense of his cherished ideology: "People are not truly free when they can't afford health care, prescription drugs, or a place to live. People are not free when they cannot retire with dignity or feed their families."

This should resolve any lingering doubts about socialism's death grip on the Democrat Party because Bernie Sanders' eruption is a core tenet of the party he allies with. Democrats are constantly parroting the line that people cannot be truly "free" unless their government provides the necessities of life, which they pretend will become "free" in the materialist sense because the government is giving them away.

This equation of material goods with freedom is nothing new. It is an increasingly popular element of Democrat rhetoric. For example, then-House Minority Leader Nancy Pelosi explained in 2012 that Obamacare meant "liberation" for Americans because it would allow them to quit their jobs and become writers, musicians, or artists.
Trending: Dems' proposed law would effectively cut off gun ownership at the source
For your convenience, you may leave commments below using either the Spot.IM commenting system or the Facebook commenting system. If Spot.IM is not appearing for you, please disable AdBlock to leave a comment.