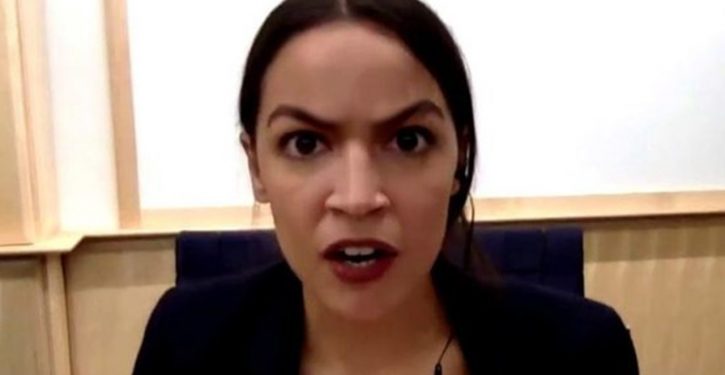 [Ed. – More trouble in paradise.]
Rep. Alexandria Ocasio-Cortez, D-N.Y., is set to release her much-touted "Green New Deal"on Thursday — a package of far-reaching, big-government proposals like health care for all, federal job guarantees and a push to eliminate U.S. carbon emissions — but it's already receiving shade from House Speaker Nancy Pelosi.

"It will be one of several or maybe many suggestions that we receive," Pelosi told Politico on Wednesday. "The green dream or whatever they call it, nobody knows what it is, but they're for it right?"

The ding by Pelosi comes just as Ocasio-Cortez and Sen. Ed Markey, D-Mass., are teasing the ambitious deal and set to unveil it at a Thursday afternoon press conference. The measure is currently in a form of a non-binding resolution — meaning even if it passes it won't do anything. But it formally outlines the proposal in Congress for the first time and would mark a start on the path toward what Ocasio-Cortez has called "a wartime-level, just economic mobilization plan to get to 100% renewable energy." Cost estimates for the sprawling proposal range into the trillions.
Trending: BREAKING: Jury rules against Texas dad's bid to block 7-year-old son's 'gender transition'